Hi,
When I make my editing and to find the correct point to make the cut, I have to move forwards or backwards frame after frame.
This is not possible on the main page.
I have to double tap the video then I can move frame and then come back on the main screen to cut... lonnnnnnnnggggggggg....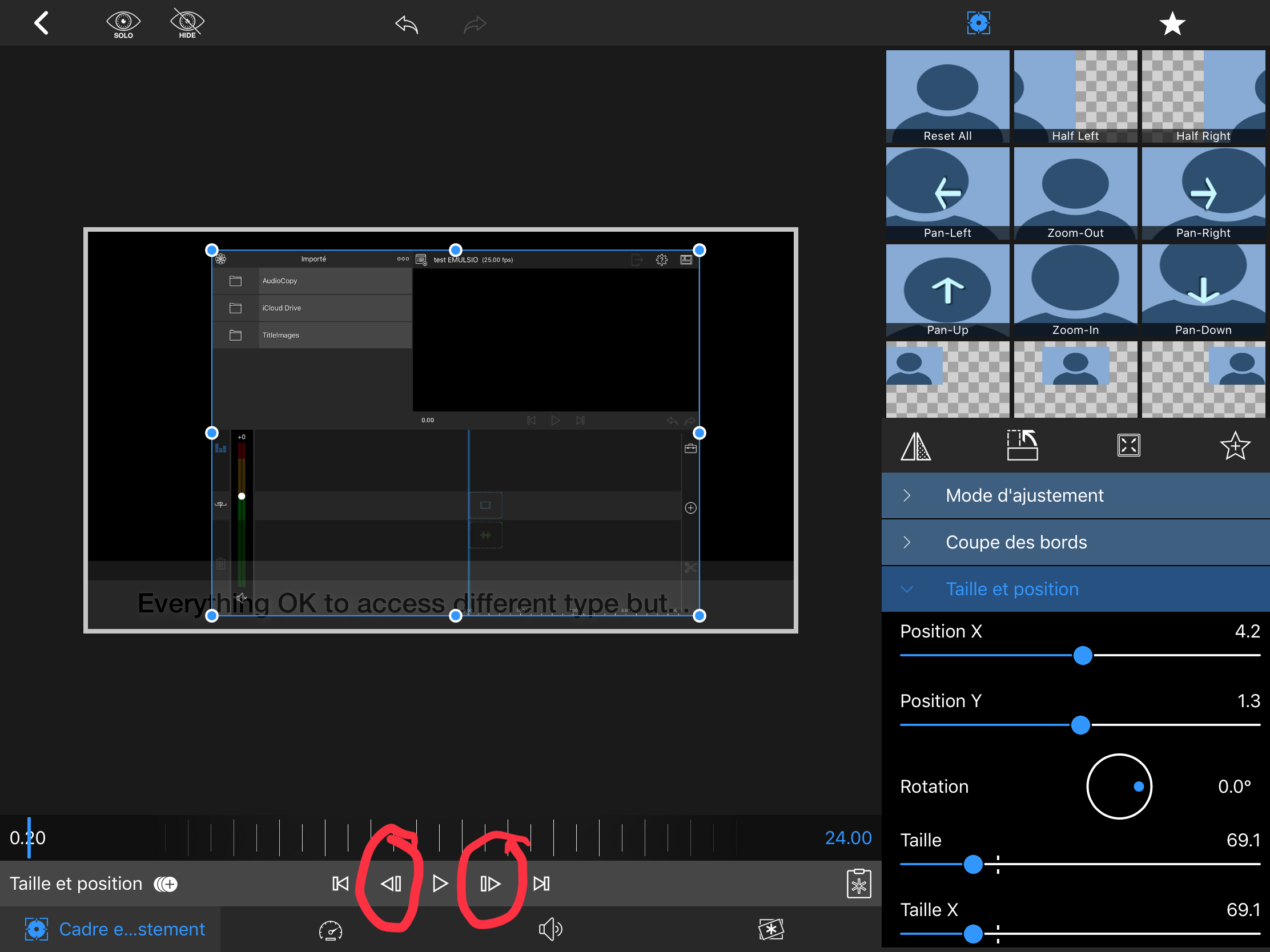 Thanks